Valleyfield Executive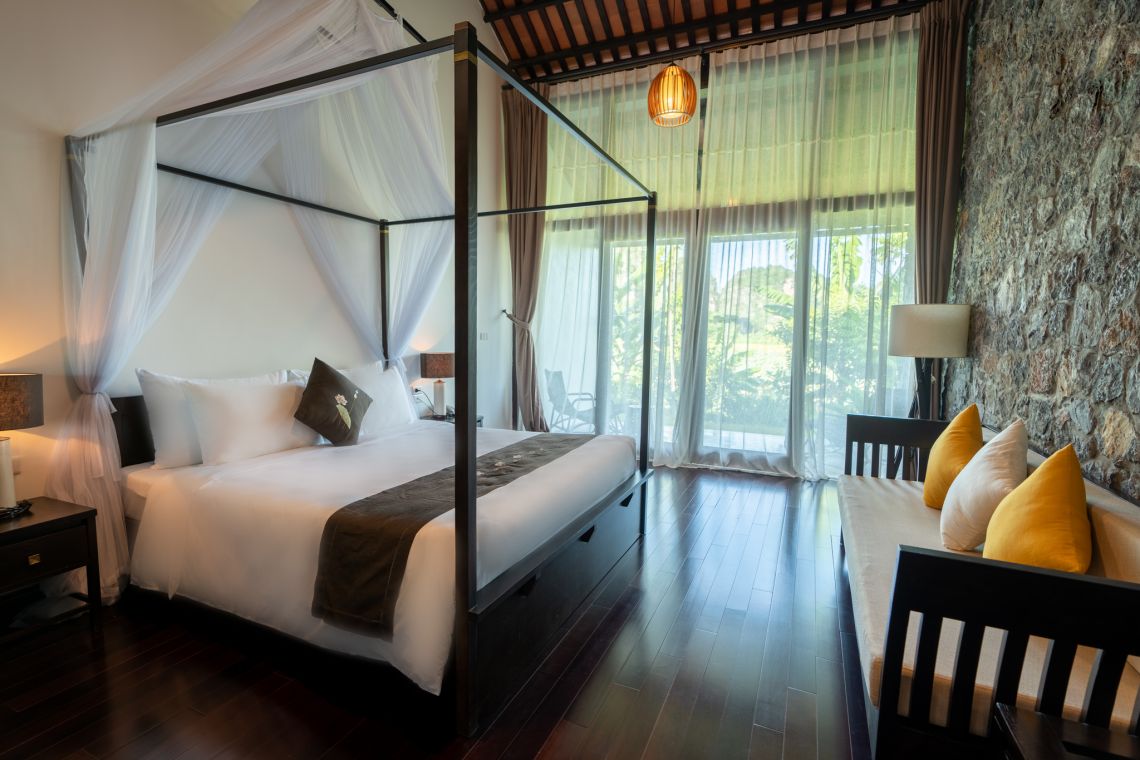 Room rates: / room per night
Total area size: 55 sqm
Equipped by luxurious amenities of well-being lifestyle and decorated with refinement, all Valleyfield Executives keep the best convenience for you on your escape from the city. Each room of 55m2 has a large terrace furnished the comfortable sun loungers. Wake up your senses to discover the flavor of the countryside & enjoy a fully open view of green rice fields.
Price conditions
Conditions & Policies:
All prices are inclusive of VAT (8%) and service charge (5%);
Maximum either 3 adults or 2 adults with 1 child under 6 years old & 1 child under 10 years old. The 3rd adult & the child under 10 year old required a surcharge for sofa bed.
Guests from 12 years of age are considered adults;
Promotional Room Rates: No amendment. No cancellation. No combination with other offers or promotions.
* Rates and government tax are subject to change without prior notice.
Explore more rooms & villas