Lotus Lake Classic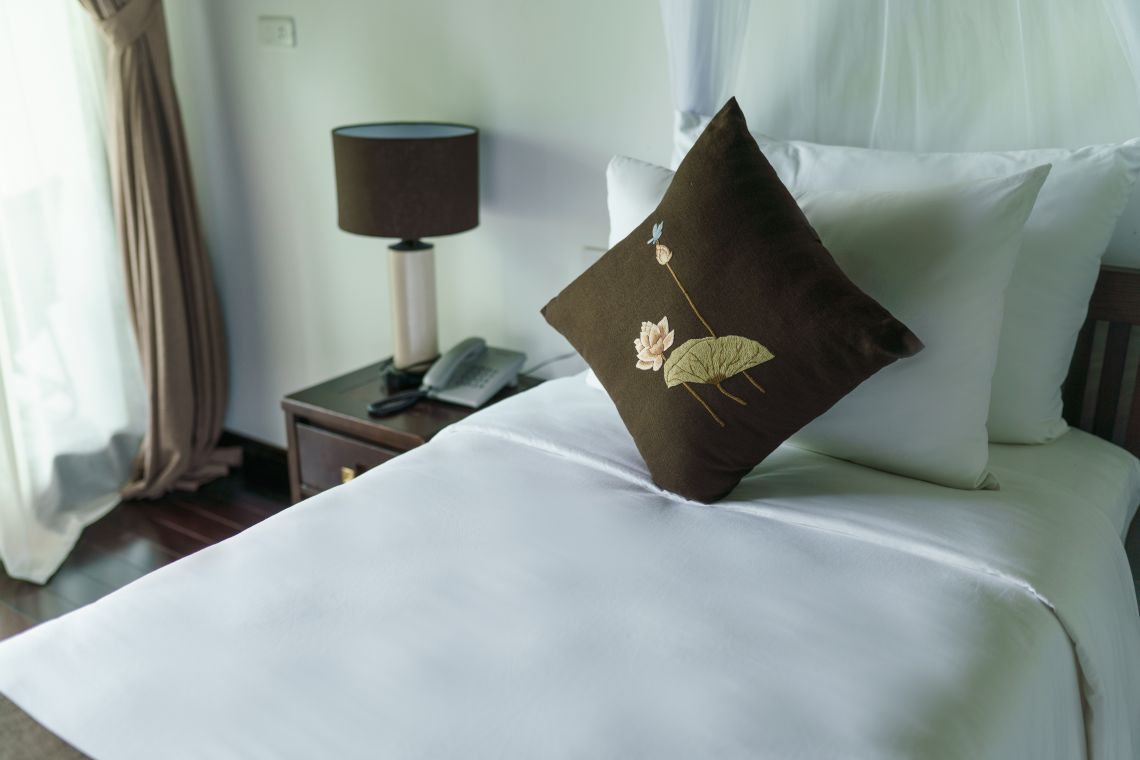 Room rates: / room per night
Total area size: 29 sqm
Lotus Lake Rooms are in the 2-floor block with the direct view of the lotus lake and another spectacular view of the rice fields and mountains. The pleasant atmosphere comes from the simple and courteous decoration which giving space to gently flow the sun rays. This cozy room is ideal for enjoying the sunset and the beautiful idyllic landscape from an airy balcony.
Price conditions
Conditions & Policies:
All prices are inclusive of VAT (8%) and service charge (5%);
Maximum 2 adults with 1 child under 6 years old.
Guests from 12 years of age are considered adults;
Promotional Room Rates: No amendment. No cancellation. No combination with other offers or promotions.
* Rates and government tax are subject to change without prior notice.
Explore more rooms & villas